Powering Strings & Things promotions worldwide
Strings & Things
To help retailers tap into the popularity of kids' cheese snacking and encourage repeat sales, Kerry Foods ran a gift with purchase campaign across their Strings & Things range of products over a six month period.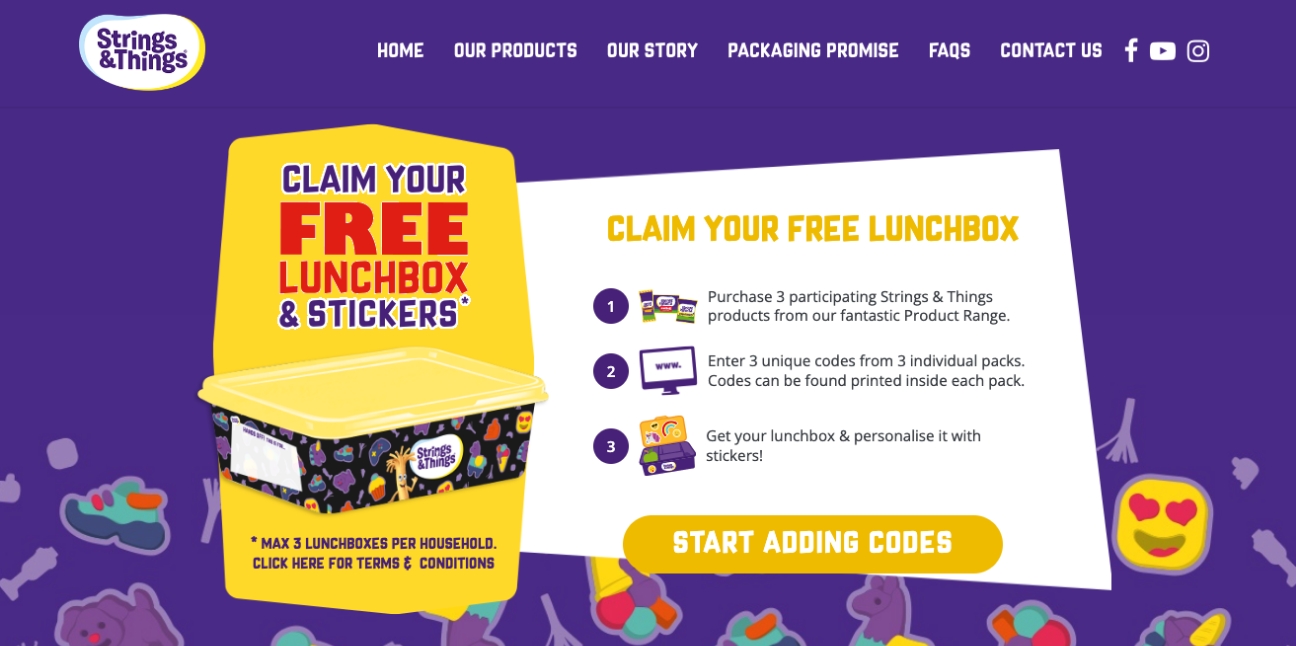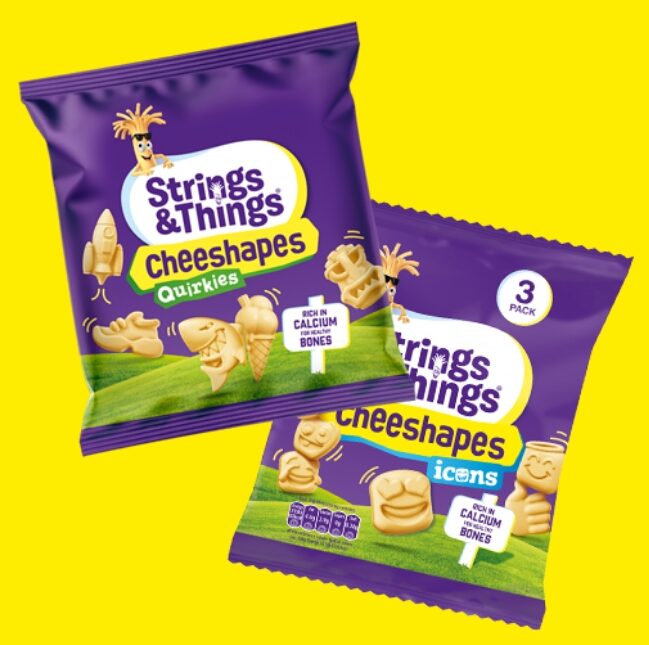 To claim customers had to buy three items from the range and enter the unique codes printed on the packs into a microsite and were then rewarded with a branded lunchbox and activity book.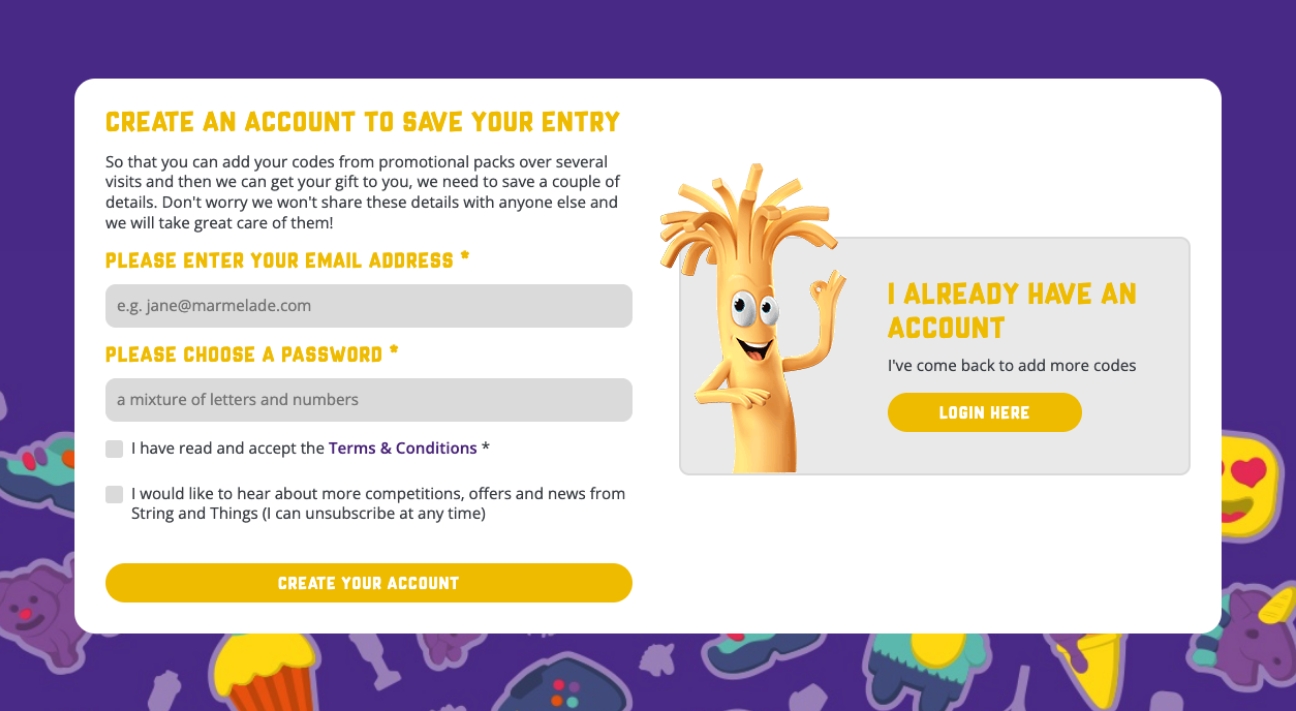 How we powered their promotion
First we wrote the Terms & Conditions and created the unique codes for millions of packs. We then designed and developed a branded entry portal embedded on the Strings & Things website. To make things simple for customers, they were able to create an account on the entry portal to which they could add their three unique codes as they collected them.
Once the entry portal had validated all three of an entrant's unique codes in line with the Terms & Conditions, it then requested their personal details including a delivery address. Additionally our project team designed and sourced the eye-catching lunchboxes and oversaw their delivery to winners across the UK and Ireland.
42000
lunchboxes were claimed
Children were at the heart of this fun promotion and they were clearly delighted with their gifts, however Kerry Foods were left with significant data to help them market better to their target audience in future.
Creating an entry portal that captured the personality of Strings & Things and was fun and easy for busy parents to continually redeem their purchases at was one half of success of this campaign. The other half was the wide appeal of the lunchbox gift that kept customers collecting their codes. Redemptions were so high that more lunchboxes had to be ordered!
More case studies in retail: